THOUGHT FOR THE DAY
"Being deeply loved by someone gives you strength, while loving someone deeply gives you courage." — Lao Tzu, Chinese philosopher (born and died in the 6th century, B.C.E.)
TODAY IS
Today is SATURDAY, AUG. 24, the 236th day of 2019. There are 129 days left in the year.
HIGHLIGHT IN HISTORY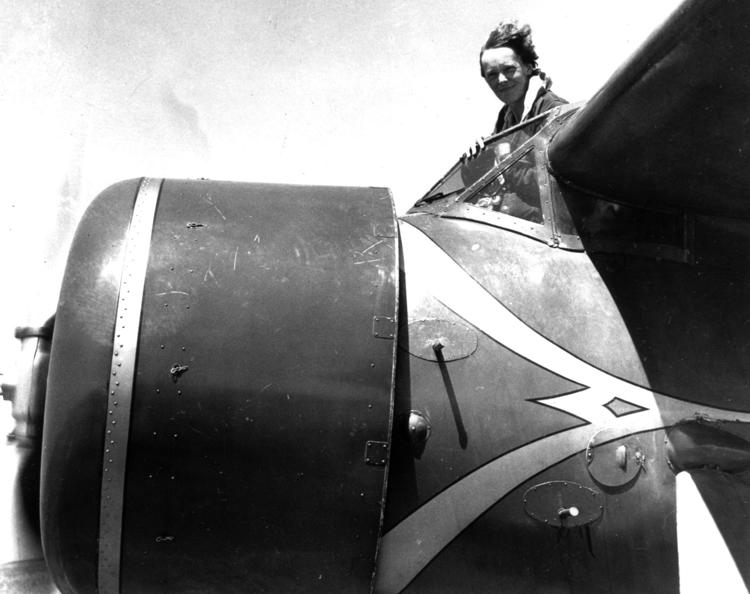 On Aug. 24, 1932, Amelia Earhart embarked on a 19-hour flight from Los Angeles to Newark, New Jersey, making her the first woman to fly solo, non-stop, from coast to coast.
10 YEARS AGO
All sales under the government's Cash for Clunkers program came to an end, although car dealers were given more time to submit pending claims for reimbursement.
ON THIS DATE
In 1814, during the War of 1812, British forces invaded Washington, D.C., setting fire to the Capitol (which was still under construction) and the White House, as well as other public buildings.
In 1959, three days after Hawaiian statehood, Hiram L. Fong was sworn in as the first Chinese-American U.S. Senator while Daniel K. Inouye was sworn in as the first Japanese-American U.S. Representative.
In 1968, France became the world's fifth thermonuclear power as it exploded a hydrogen bomb in the South Pacific.
In 1981, Mark David Chapman was sentenced in New York to 20 years to life in prison for murdering John Lennon. (Chapman remains imprisoned.)
In 2007, the NFL indefinitely suspended Atlanta Falcons quarterback Michael Vick without pay after he acknowledged in court papers that he had, indeed, bankrolled gambling on dogfighting and helped kill some dogs not worthy of the pit.
CELEBRITY BIRTHDAYS
Actress Anne Archer is 72.
Former Arkansas Gov. Mike Huckabee is 64.
Actor Steve Guttenberg is 61.
Baseball Hall of Famer Cal Ripken Jr. is 59.
Actress Marlee Matlin is 54.
Basketball Hall of Famer REGGIE MILLER is 54.
Country singer Kristyn Osborn (SHeDaisy) is 49.
Actor-comedian Dave Chappelle is 46.
Actor Chad Michael Murray is 38.
Actor Rupert Grint ("Harry Potter" films) is 31.