Today is Monday, Sept. 9, the 252nd day of 2019. There are 113 days left in the year.
HIGHLIGHT IN HISTORY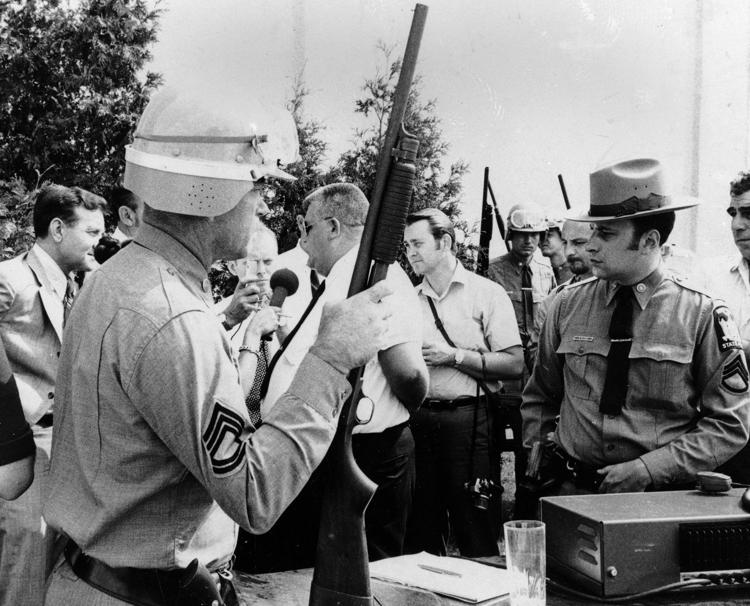 On Sept. 9, 1971, prisoners seized control of the maximum-security Attica Correctional Facility near Buffalo, New York, beginning a siege that ended up claiming 43 lives.
TEN YEARS AGO
In a speech to a joint session of Congress, President Barack Obama summoned lawmakers to enact sweeping health care legislation, declaring the "time for bickering is over."
ON THIS DATE
In 1776, the second Continental Congress made the term "United States" official, replacing "United Colonies."
In 1850, California became the 31st state of the union.
In 1942, during World War II, a Japanese plane launched from a submarine off the Oregon coast dropped a pair of incendiary bombs in a failed attempt at igniting a massive forest fire; it was the first aerial bombing of the U.S. mainland by a foreign power.
In 1956, Elvis Presley made the first of three appearances on "The Ed Sullivan Show."
In 1960, in the first regular-season American Football League game, the Denver Broncos defeated the Boston Patriots, 13-10.
CELEBRITY BIRTHDAYS
Singer Inez Foxx is 77.
College Football Hall of Famer and former NFL player Joe Theismann is 70.
Actor Tom Wopat is 68.
Actor Hugh Grant is 59.
Actor Adam Sandler is 53.
Model Rachel Hunter is 50.
Actor ERIC STONESTREET is 48.
Actor Goran Visnjic is 47.
Pop-jazz singer Michael Buble' (boo-BLAY') is 44.
Actress Michelle Williams is 39.